Update: October 10, 2018
By the grace and wisdom of God, we have begun classes! We knew we were to be in Cincinnati and we were talking with each other saying "what does God want us to do here? We're here but Lord show us what to do!" Our experience in education has led us to provide education to the church members in evangelism and discipleship. Our first two courses that we completed in partnership with Greater St. John AME Zion Church were Discipleship 101: Intro & Evangelism 201: Sharing Your Story. A list of classes can be found here
Update: July 19, 2018
We have officially moved into our office space at Peace Baptist in Avondale. We are entirely grateful to the pastoral staff, the elders, and the deacons, for donating this space to us.
We have a current list of 13 14 churches through out Avondale that we are in the process of calling and emailing to see how we can partner with them. Pray for us and those churches for open hearts to receive us in a way that we can come along to supplement them. Our intentions are to never overtake or replace, but to fit in.
Sow Cincy Goals:
Identify and connect with three churches in Avondale

Only working with 3 churches, that seems small? There are a lot of churches here and we want to start small and build. Our vision is to connect with every church in Avondale but we don't want to spread ourselves too thin.

Find or create evangelism curriculum to be used with churches

Beginning this week and next week

Set hard date for first evangelism training (Sept 2018)
Sow Cincy Prayer Points:
Finding Kindergarten for Jude and day care for Lily and Joey
Other items:
Monday's Vlog
---
---
Update: July 11, 2018
We're here!!!
We arrived in Cincinnati last Monday after a long week of cleaning, packing, tying up loose ends with utilities, and 3 days of driving a UHaul truck plus a van full of children.
Coming up next we have a newsletter that will go out this Friday! And be on the watch as soon we will be announcing a "vision cast" meeting and we will invite you all out for prayer, hearing our mission, vision, hearts, and what the next stages are for this stage in our lives.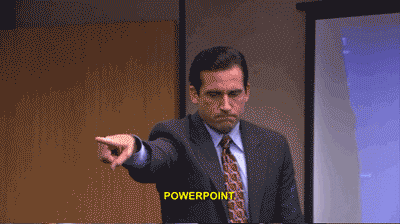 Finally, for those of you that gave to us so far (you can still give to us and donate here) would you be so kind as to email us your address because we want to send you a thank you card for your giving. You can email us at sowcincy@gmail.com
We love you all and we will see you soon!
-Matt
---
---
Update: April 6, 2018
The mission of Sow Cincy is to connect the churches in Avondale, Cincinnati Ohio, to empower them for intentional evangelism and discipleship.
Our vision is to establish a network of the churches to bring about spiritual, economic, and social renewal for the neighborhood of Avondale.
Phase 1: Connect the churches in Avondale.
Phase 2: Provide evangelism and discipleship training.
Phase 3: Put on a large-scale evangelism event for the community.
---
---
Many of you are curious about the specifics of our mission in Cincinnati. We are prayerfully asking for God to provide the full picture, however, we have a concrete starting point and objectives to accomplish this goal.
Specifically, we're going to be targeting the neighborhood of Avondale. Avondale has a high crime, high poverty, and high drug addiction, three ingredients in a recipe for low hope. What's great about Avondale is that there are a vast number of churches in the area and THEY are the keys to systematically transforming the area.
We're going to be connecting and networking with these churches in to empower the staff and its members for purposeful evangelism and discipleship. Evangelism, on the streets, at stores, or at work is crucial for us to share the good news about Jesus Christ. Also, Discipleship is the intentional building of faith in God and demolishing of our trust in our selves. We will accomplish this goal by working to create relationships with these churches in providing workshops, training sessions, and evangelism outings. This is stage one.
We also plan to work with children and schools. We are looking for ways to help impact the schools in the area so that the children of this generation have what they need to be successful and to break the cycles of systemic poverty.